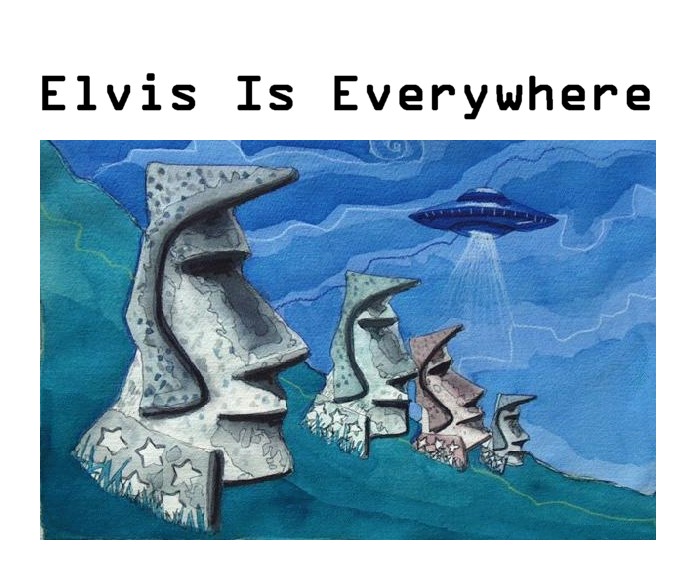 Choose any of the links below to visit the various pages.
Elvis Music - A review of songs about Elvis, Elvis tributes, Elvis covers.
Night Of 100 Elvises - Photos from Baltimore's Night Of 100 Elvises
Elvis Is Everywhere - Illustrated lyrics to Mojo Nixon's classic song.
Elvis Links - Possibly the largest Elvis link page on the net.
Email - Drop us a line if you like.